February 2018
Gambia February 2018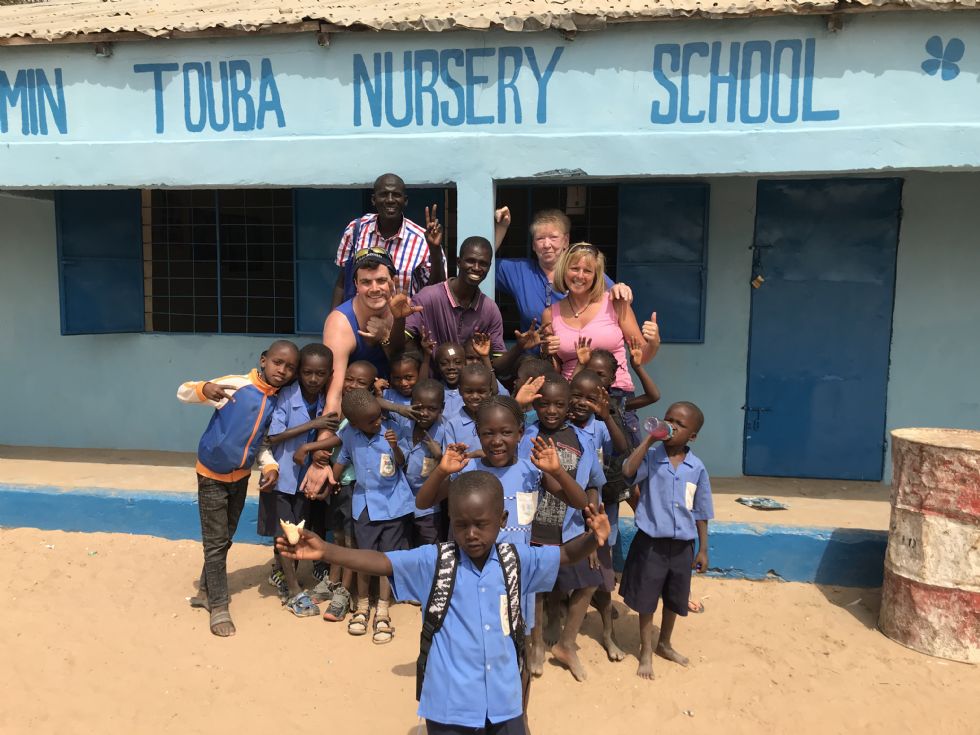 We knew that this year's trip was going to be different.
As many of you are aware, over the past few years, we have started to venture much further afield with our outreach. As donations of clothes/ shoes, medicines, toiletries and toys increase each year, so too does our aim to help as many people as we can; wherever we can. As a result, wearing the orange COGS t-shirts was deemed inappropriate as we were supporting projects not recognised by the COGS trustees, so we decided it was time to make a mutually-agreed change.
Wearing our new blue 'Friendly Smiles' charity shirts, we left for Banjul on Monday 5th February, with a busy itinerary planned for our 10-night trip. There were five of us heading out there, meeting up with more volunteers as the trip progressed.
This year we donated both resources and funds as always to the COGS Nursery school in Jabang, Sakuta Medical Centre, Hart House School (for children with learning disabilities in Sinchu) and The Sisters of Mercy in Bakoteh, who run an orphanage/medical centre and hospital providing palliative care.
The weekend of our trip, as planned, was spent at Lamin Toube Nursery School, where along with our friends, fellow Gambians and teachers, we totally repainted the school both inside and out, decorated the classrooms, replaced a blackboard, funded a new floor and at the end of a long three days in the heat and dust, were able to leave them caseloads of resources, toys, stationery and playground items.
We also began to plan the training of it's staff, as currently only the headmaster is qualified. We are now arranging the funding for the four teaching staff to attend college.
The whole three-day project was teamwork at its very best: one big family.
Seeing the children return to their school on Monday morning was such a joy to witness -they were literally in shock and could not believe what they saw, shouting that it must be magic! Although I think our paint -splattered clothes, flip-flops and hair, might have suggested otherwise! Many thanks to Badgers Class for their singing and drumming on the gate last term, which paid for all the paint and helped fund the new blackboard too.
During this year's busy trip, we also visited the village of Jabangjelly in South Kombo and were horrified at the conditions in which they are left to run their village Medical Centre. With a dangerous, collapsing ceiling and leaking roof, broken windows and very few resources, they struggle to care for their community, but still continue to do their very best for everyone: including the running of a regular vaccination programme and continual antenatal and postnatal care for the mothers. We were pleased to be able to leave not only a case of Paracetomal and Calpol, dressings and plasters, but also a share of the funds raised over the past year at our bingo nights, which were used to pay for quantities of desperately needed antibiotics, provide fuel for the village ambulance and pay for electricity to the centre. The donation of knitted blankets, baby clothes and hats from St Margaret's church were gratefully received by the mothers attending the clinic and it was a joy to share smiles with so many people.
Our aim now however, is to raise sufficient funds to enable a much needed refurbishment - with a new roof and windows being priority, and I will be wheeling out that bingo drum again soon to start raising funds!
It was lovely to meet up one afternoon with young Sofia, who is now 24 and someone with whom we have spent many years, watching her progress through school. She is now training to be a seamstress and her dream one day is to own her own sewing machine to support her family. So if anyone knows of an unwanted sewing machine collecting dust, please let me know...
In my nine years of visiting Gambia, I can honestly say, I still speak not a word of Gambian. I was asked again a few days ago 'how then, do you manage?' There are actually two reasons why it never causes a problem. Partly because English is the language in which they are all taught through school and we are always impressed with how well even the youngest children can manage. But the second reason is the main one, as simple as it might sound: a smile speaks a thousand words.
From the bottom of my heart, and on behalf of the families and children of Gambia, and my lovely friends Jolene, Patricia, Mary and Alex, thank you everybody at St Katharine's Primary School, for your continued kindness and support.
Lama Lama.
Tina Bennett.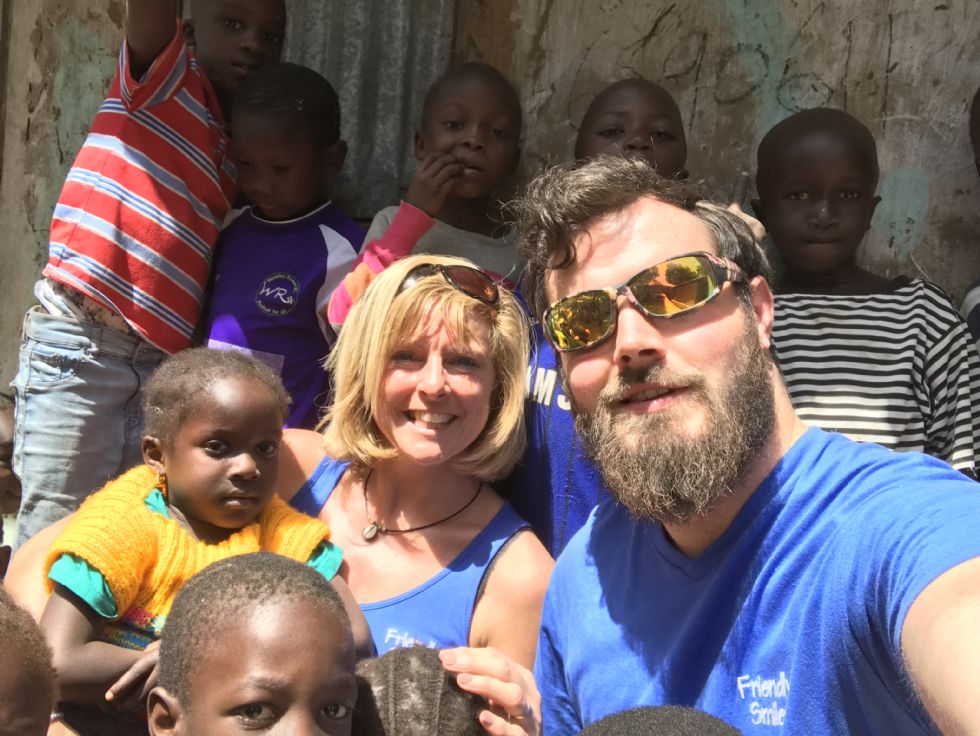 8th January 2018
Dear Parents & Carers,
Gambia 2018
My next trip out to Gambia as a volunteer for COGS, will be over the next half term break, leaving on 5th February for 10 days.
Our priority will be a school in a Lamin Toube, who have virtually nothing - apart from three classrooms with blackboards, a small office and some tables and chairs.
When we return in February, we will be spending time with the staff; painting walls, decorating classrooms with learning resources and donating a large number of school supplies, which have been donated by various friends, including playground toys and simple sports equipment.
Ex St Katharine's pupil, Charlotte Bonney, who now attends Hillview School, very kindly donated her £150 Birthday money before she left last summer and this is currently paying for the school to have lockable window shutters installed to make it secure, which is so important and will make such a difference.
As always, if anyone would like to kindly donate any Paracetamol, Calpol sachets, Soap, Toothbrushes or Toothpaste before I go, they will be transported on our flight and distributed to families, schools and similar projects during the trip. Every single item will find a worthy home and helps to change people's lives.
Also, before my February trip, one morning our Year 6's we will be singing and drumming at the school gate 'Gambian-style', hoping to raise a few extra pounds. So look out for us!
Many thanks and as they say in The Gambia -'Lama Lama'!
Mrs Bennett