A visit to Nesbit House.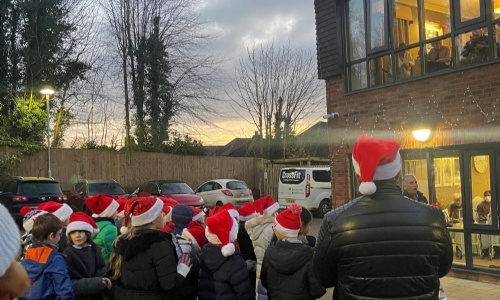 Pupils from Y5 Otters and Y6 Badgers went to a local care home, Nesbit House, to Carol Sing to residents.
All pupils, wearing their best Christmas hats, thoroughly enjoyed their time carols singing at Nesbit House on Wednesday 7th December 2022. Residents seemed to enjoy too and sang along to festive favourites. Parents even got bitten by the festive fever and joined in a chorus or two!

Children were rewarded for their efforts with a small gift from the care home - thanks so much for having us! We'll be back next year.