Young Voices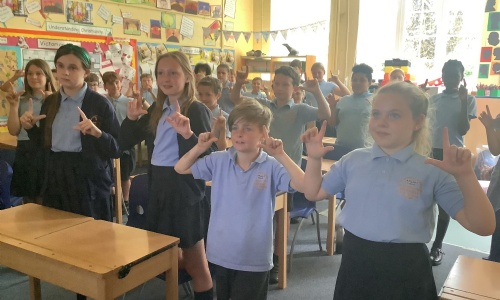 Young Voices at ST KATHARINE'S
Huge congratulations to our amazing year 6's who took part in the 'Young Voices Biggest Choir' via a live zoom link with the O2 today!
Singing and signing along with schools and choirs all across the country, they managed to be an official part of the new World Record attempt at the most people singing and signing at once. Along with singing legends like Billy Ocean, they sang the song 'Lovely Day' supported with the sign language they learned over the past few weeks.
Congratulations everyone- apart from becoming World record holders, you've also help raise awareness and money for the child's mental health charity 'Place2Be'.