Rugby Festival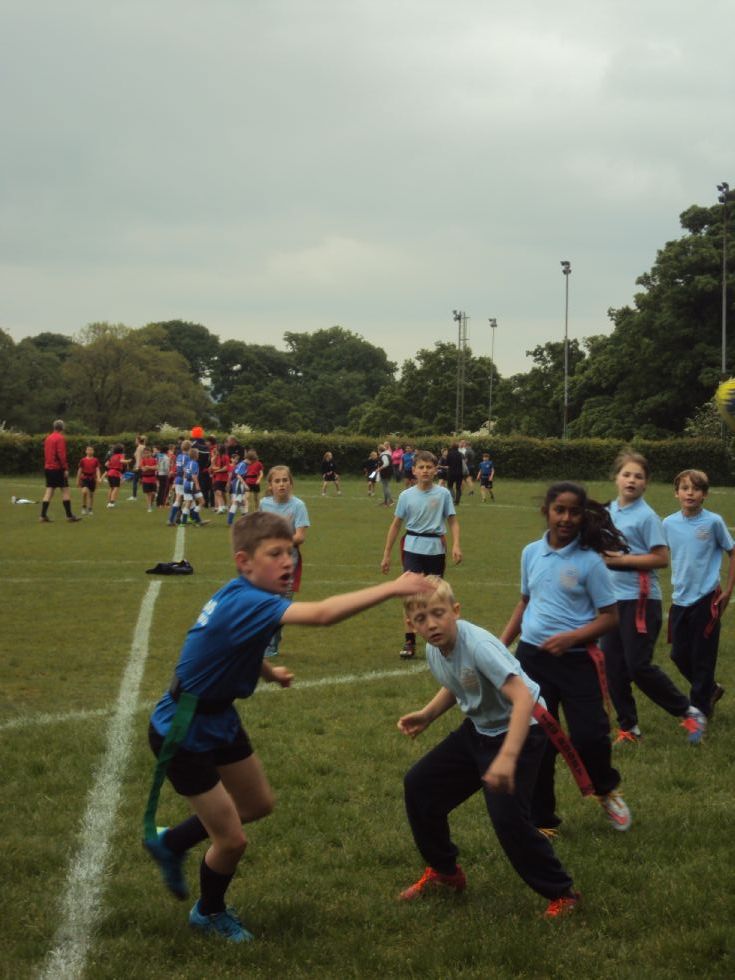 We took part in the Rugby Festival on Wednesday 25th May. The team were a credit to the school and themselves. In particular a special mention to Harry and Lucas who helped out another school by joining them so they could take part. Fortunately they were also able to play as part of their own team too.
Every member of the team was a key player in ensuring that try scoring opportunities were available and taken. This was a great demonstration of their team spirit and rugby skills. Dan scored a golden try to get the team into the semi-final. Unfortunately we came up against Lady Boswell's first team and despite a valiant effort, we were unable to beat their team, who were outstanding.
Well done everyone
Mrs Barker
Team:
Quinn (Captain)
Dan (Vice Captain)
Heidi, Chaela, Ruby, Lucas, Lucy, Harry, Karl, Fred, Micky, Alex (Y5).